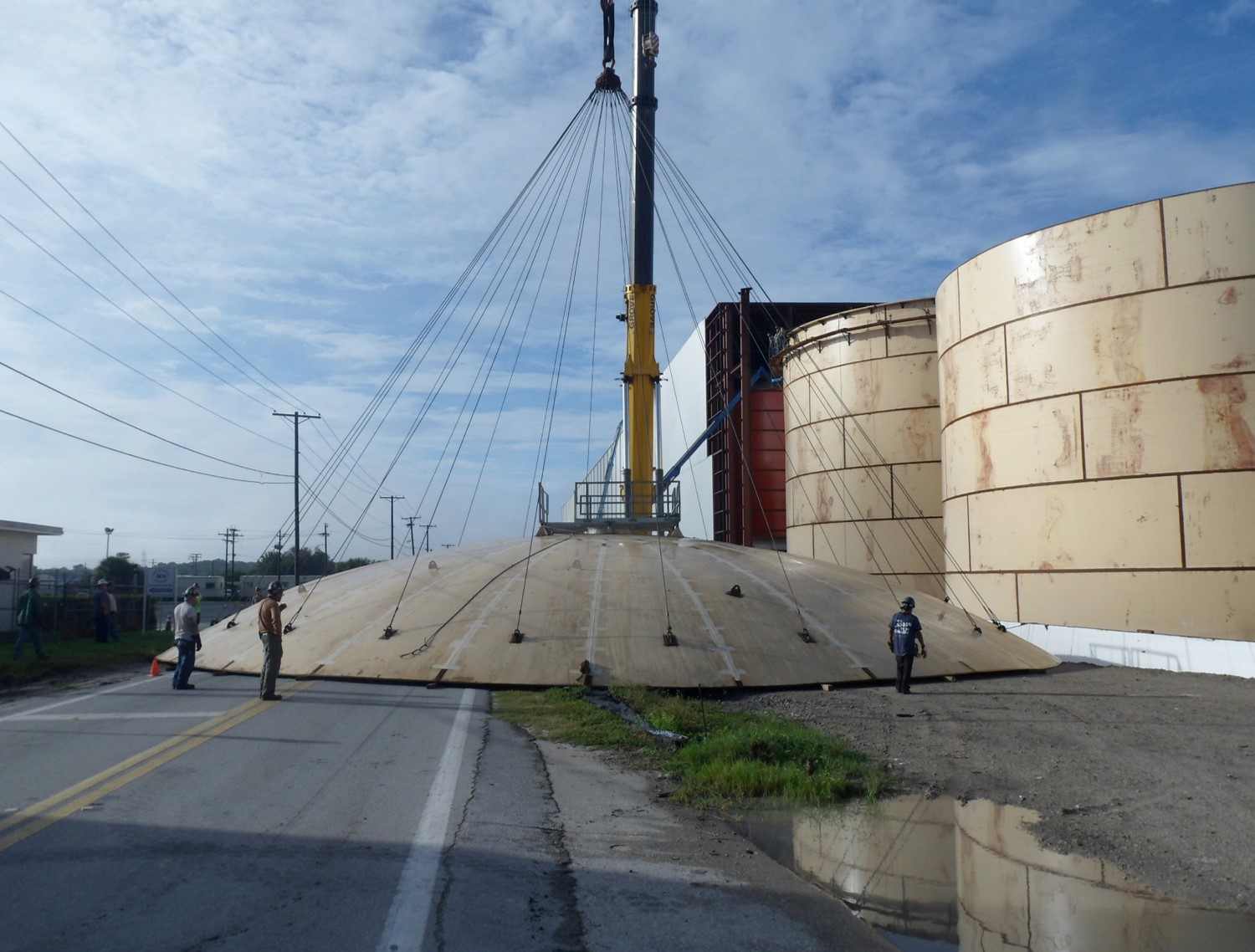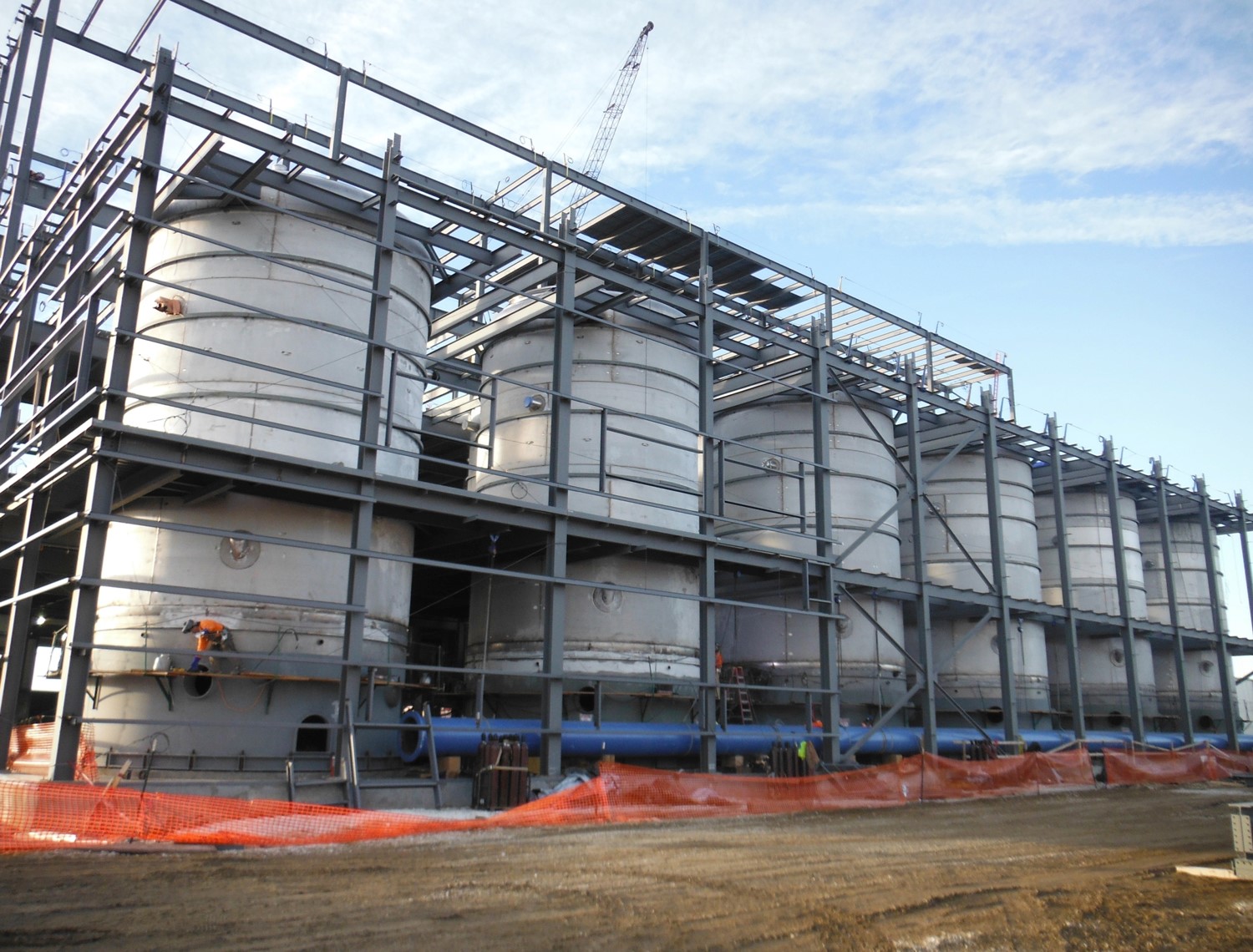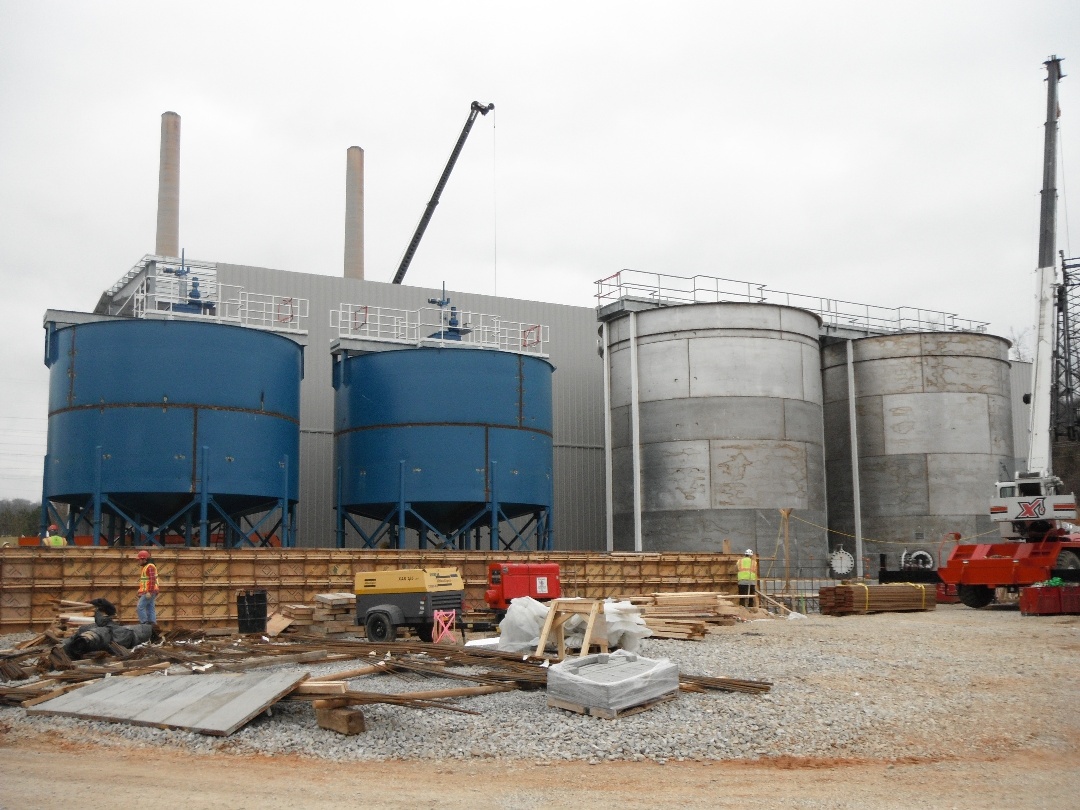 crystal River
This is from our Crystal River, FL job. We are building (4) tanks for Duke Energy there.
Large LNG Vessels
These cryogenic LNG storage tanks are the largest shop-fabricated, double-wall, vacuum-insulated tanks built in the U.S.
These tanks allow for greater storage of natural gas in its liquefied state, where it takes up 1/600th of the volume compared to its gaseous state.
LNG Storage
ASME Code Section VIII, Div 1

Size 19' x 180'

Weight 600,000 lbs

Capacity 1000 cubic meters (265,000 gallons)
NDE 100% Radiographic and Ultrasonic and 100% Positive Material Identification (PMI)
Coating NACE Standards
Stainless Vessels
GRI's fabrication experience includes duplex stainless steel. In some cases, stainless and duplex stainless steel can be more competitive than carbon steel, painted and lined tanks. They also offer lower maintenance requirements over the life of your vessel. The overall cost effectiveness of this material gives a huge advantage for our customers.